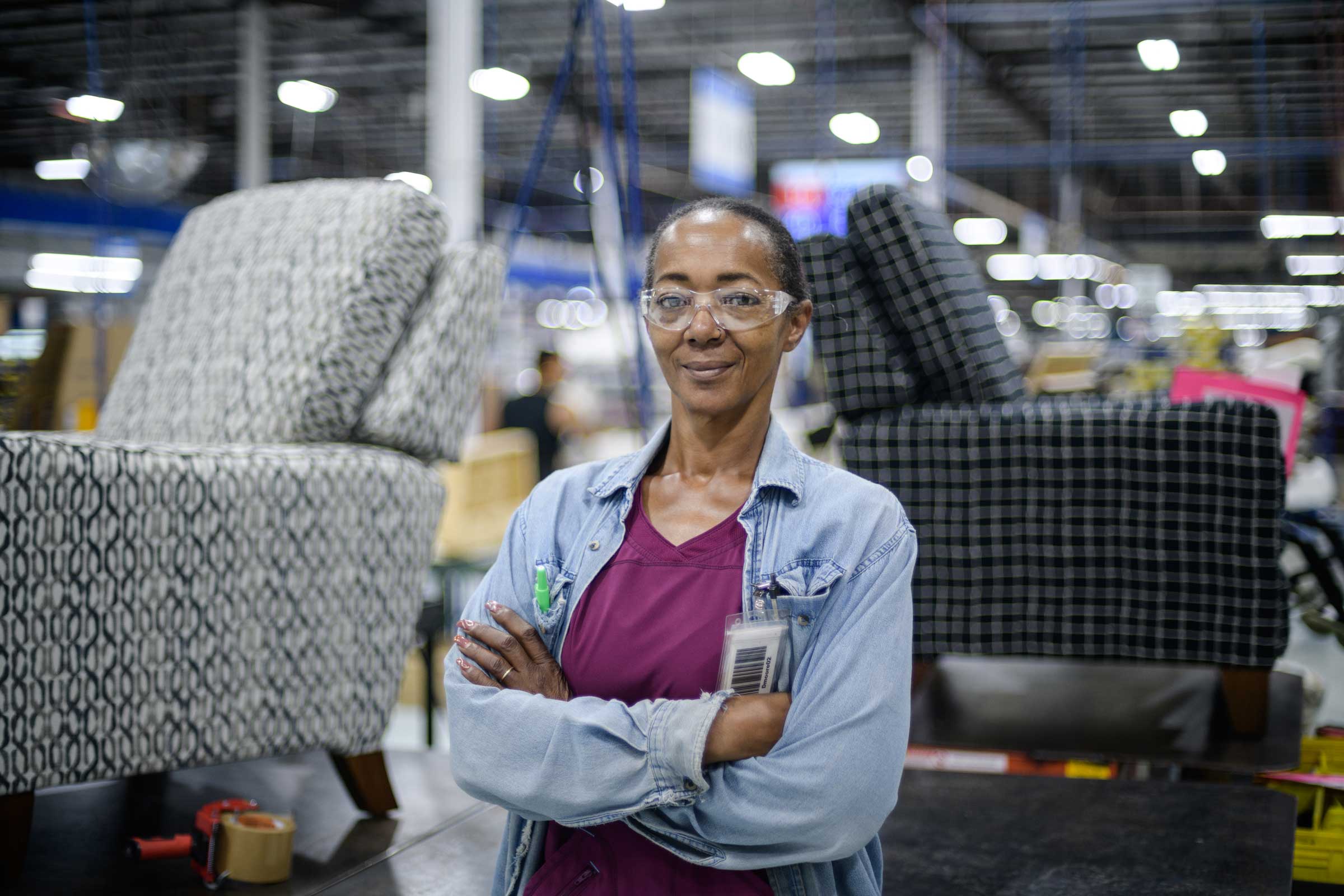 Comfort Begins Here
At La-Z-Boy, we believe that comfort has the power to change lives; in our homes, work and communities. We foster an inclusive environment while honoring a legacy built on family, where everyone can be themselves. If this fits comfortably into what you value, check out some of our open seats.
Returning applicant? Skip the search and sign in.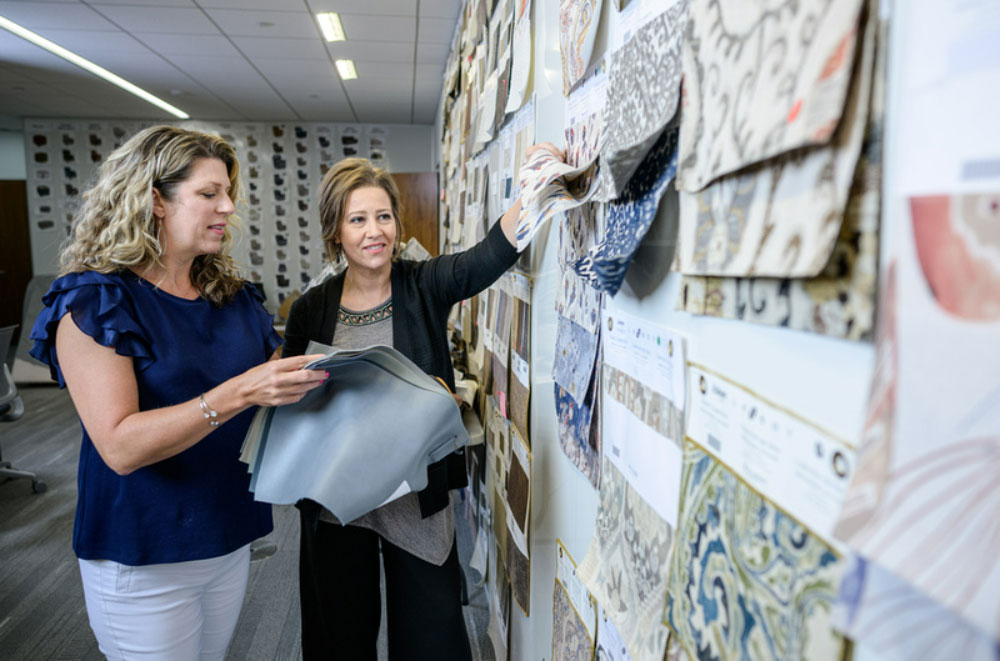 World Headquarters
At our state of the art World Headquarters and Innovation center, we provide a flexible environment that contributes to meaningful work and builds careers.
At La-Z-Boy, we do more than enable the business, We Inspire Comfort.
Retail
Across our store network, we are passionate about helping others and providing a best-in-class consumer and employee experience.
At La-Z-Boy, our store teams do more than sell furniture, We Design Comfort.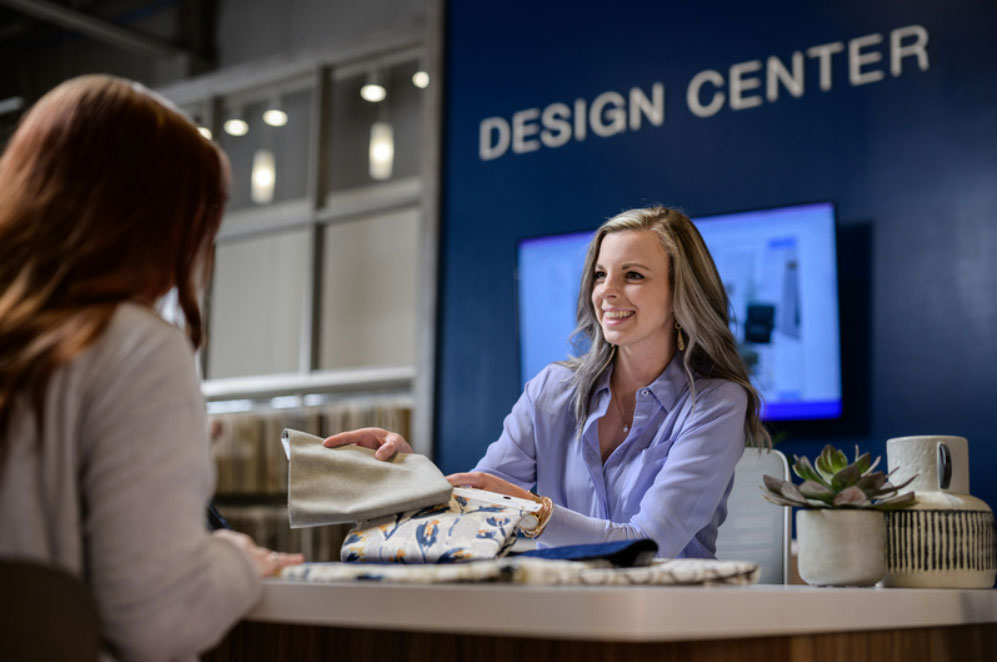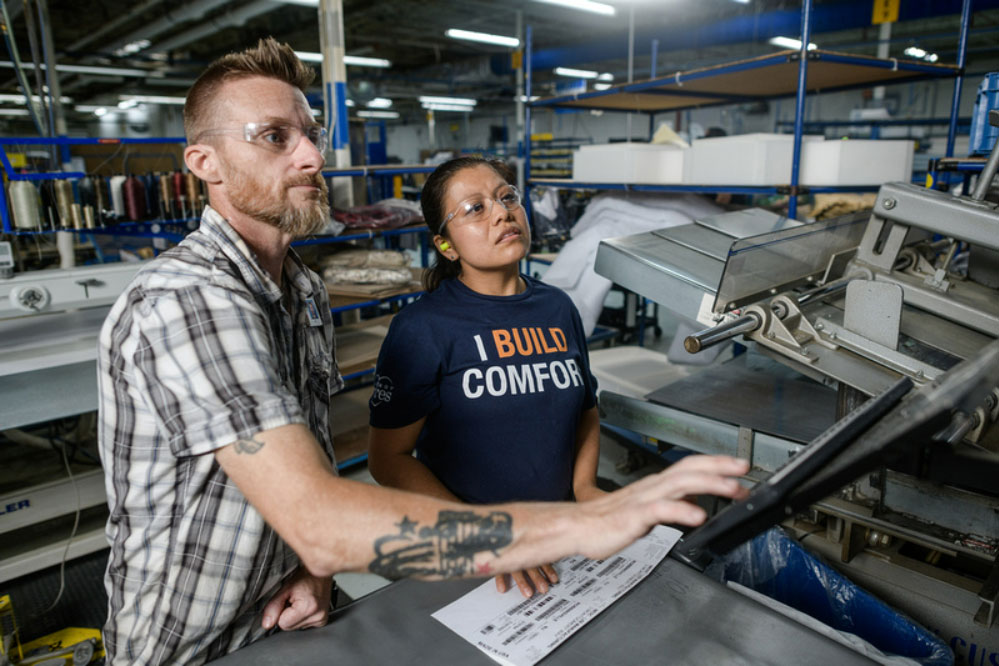 Manufacturing
At our La-Z-Boy manufacturing facilities we surround ourselves with highly motivated and passionate teams. We take pride in our brand and special care in knowing that our products make a difference in people's homes and that our people really make a difference in our communities.
At our La-Z-Boy Manufacturing facilities, we do more than build furniture, We Build Comfort.
Distribution
The Regional Distribution Centers are collaborative environments where everyone is encouraged to contribute and improve operations. We prepare our products for their journey to our customer's homes and give special attention to the details. We know our customers expect and deserve the very best.
At La-Z-Boy, we do more than store and move furniture, We Deliver Comfort.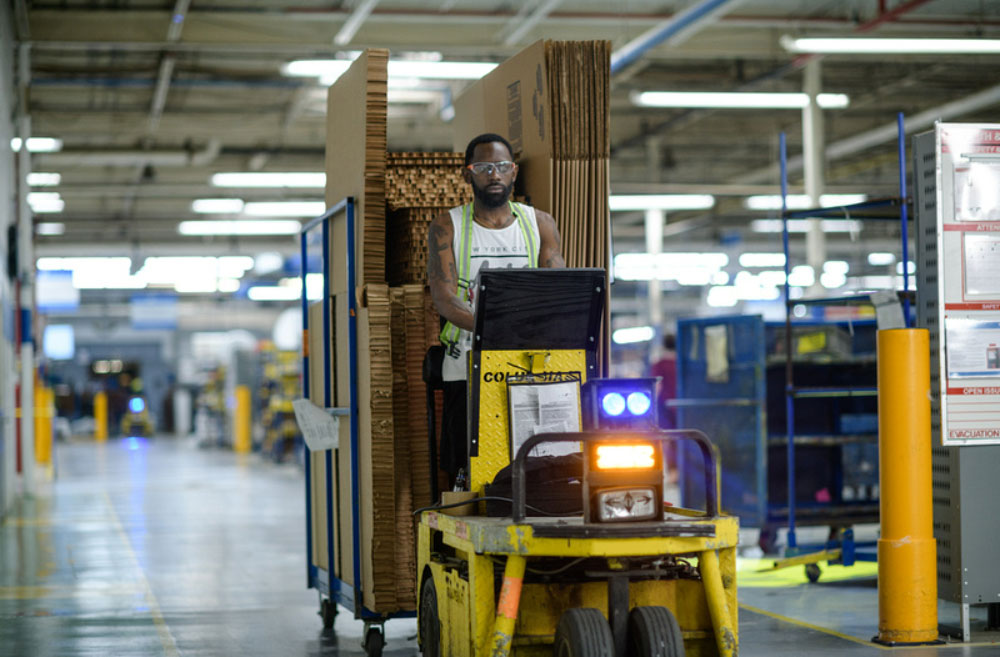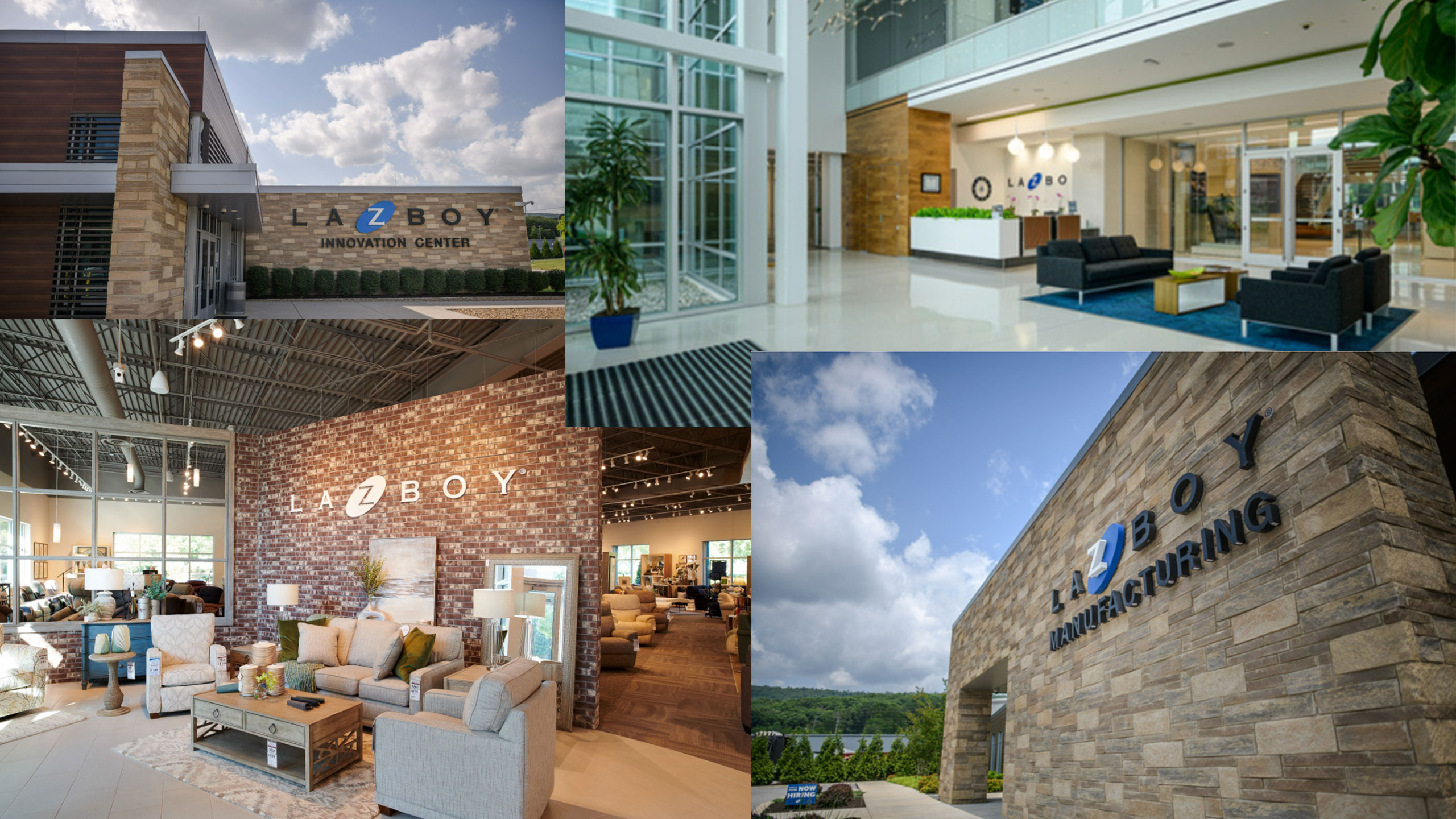 Where You'll Work
La-Z-Boy Incorporated is one of the world's leading residential furniture producers, making furniture for every room of the home. Our La-Z-Boy Furniture Galleries span the U.S. and Canada, and our vast distribution network allows products to reach consumers and retailers around the globe. We operate The La-Z-Boy Incorporated state-of-the-art, LEED-certified world headquarters is located in Monroe, Michigan.
Our Home, Our Legacy
At La-Z-Boy everything we do can be tied back to our core values. We will strive to be curious, courageous, and compassionate in our efforts to foster an environment that attracts the best talent, values diversity of life experiences and perspectives, and encourages innovation to accelerate our Transformational Power of Comfort.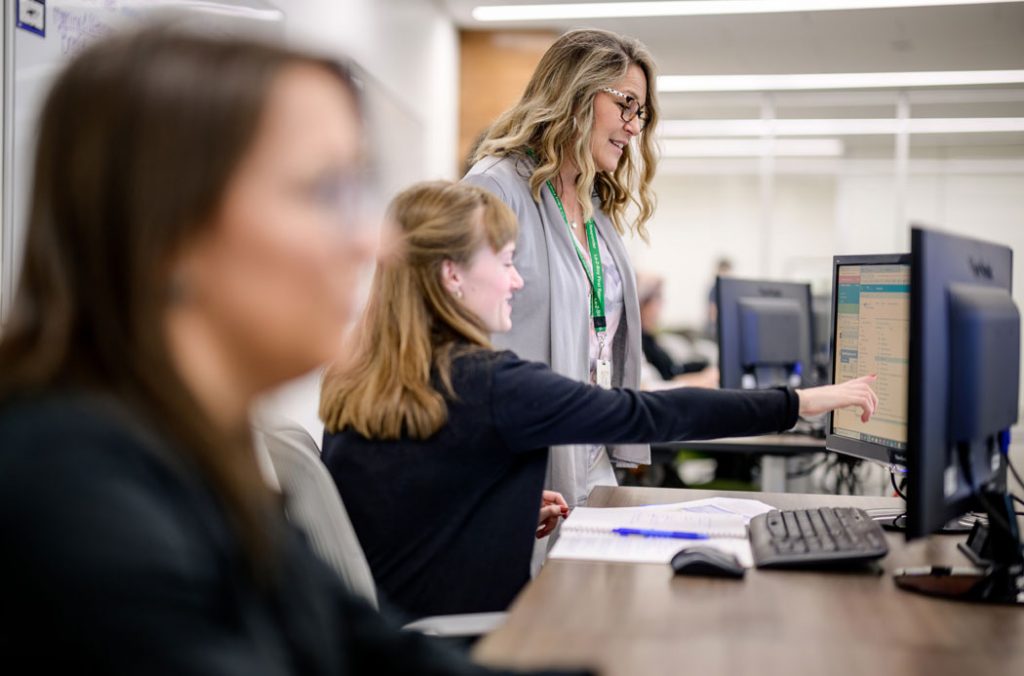 Our Communities, Our Planet
At La-Z-Boy we aim to improve the lives of others by developing a world-class program based on partnerships where employees feel a sense of connection and pride in their communities. We are vigilant with regard to the environment, integrating sustainable business practices to reduce the impact of our operations both locally and globally.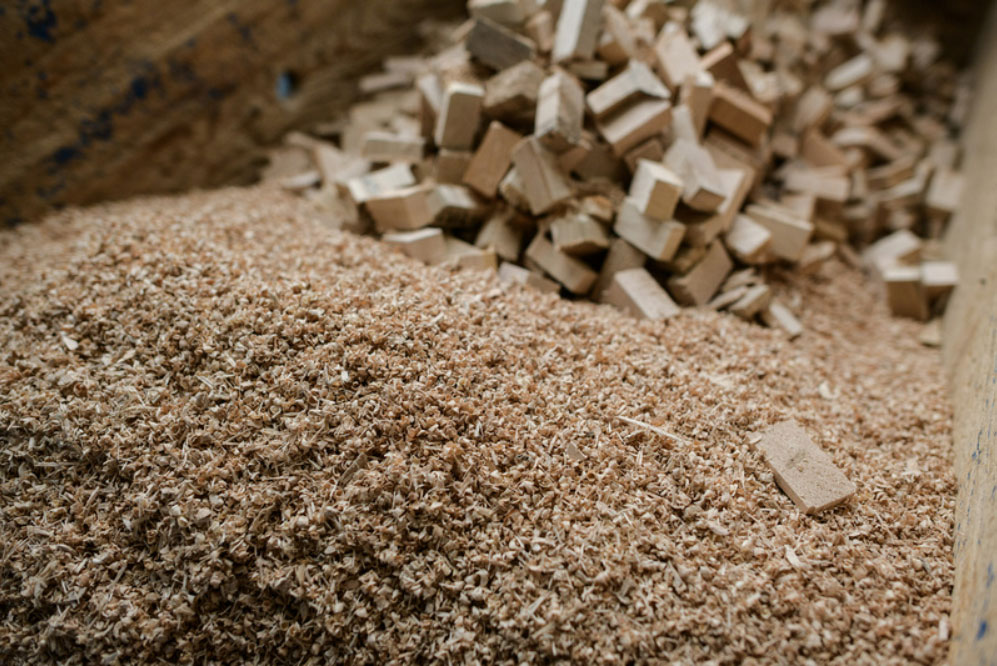 Our Team, Our Voices
At La-Z-Boy, we recognize and appreciate the importance of creating an environment in which all employees feel valued, included, and empowered to do their best work and bring great ideas to the table.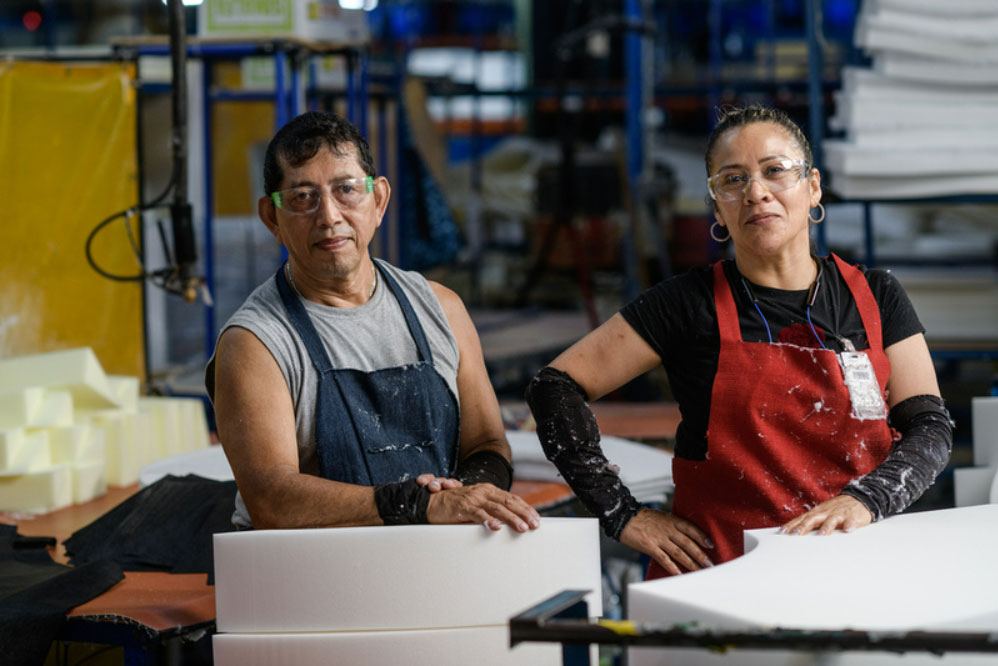 Angelique West
"I'm so proud of La-Z-Boy's culture transformation over the years. As a Director at the company and Mother of three the flexibility and work-life balance is the most important thing and we do it well"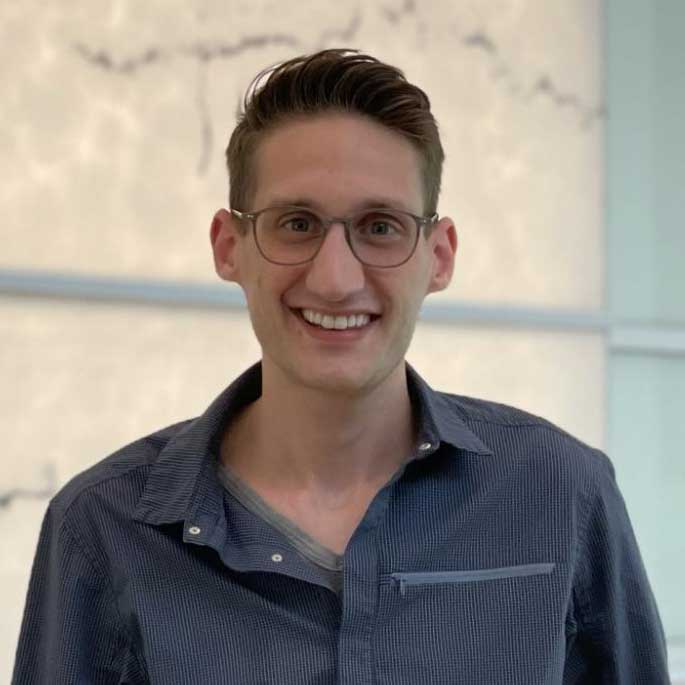 Alessio Cerrone
"Working through our Pride ERG group to help homeless in the surrounding communities has made a positive impact in my life and has shown how La-Z-Boy shows compassion and provides an inclusive environment."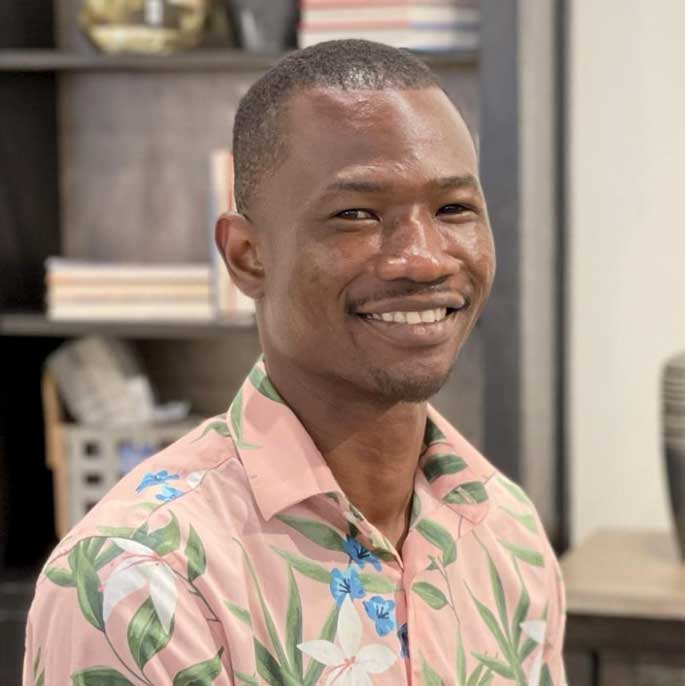 Sanoussy Cisse
"I knew La-Z-Boy was home for me when I started to grow in my career. I was promoted from Sales Associate to Sales Manager and today I'm a Store Manager. La-Z-Boy has supported me in pursuing my career and continues to challenge me to come up with new ideas."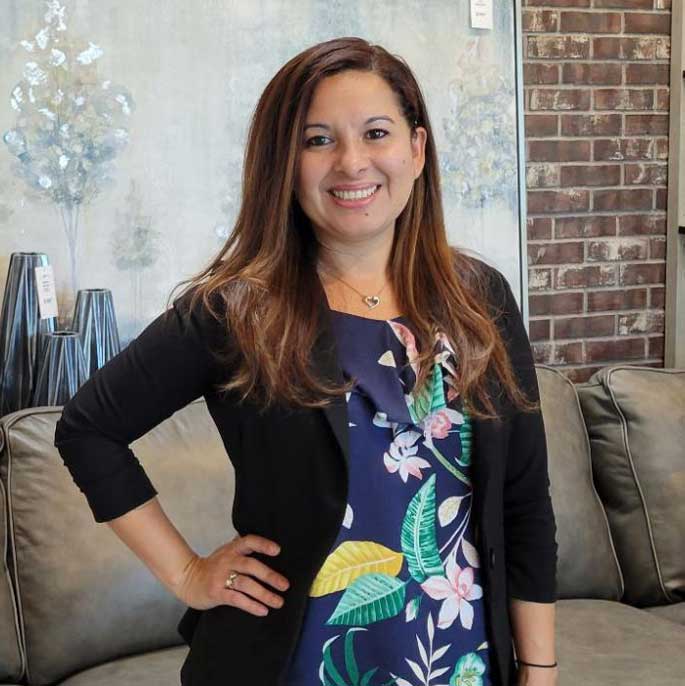 Mayra Ramos
"I am proud to work for a company that believes in their people and gives them a chance to make a difference."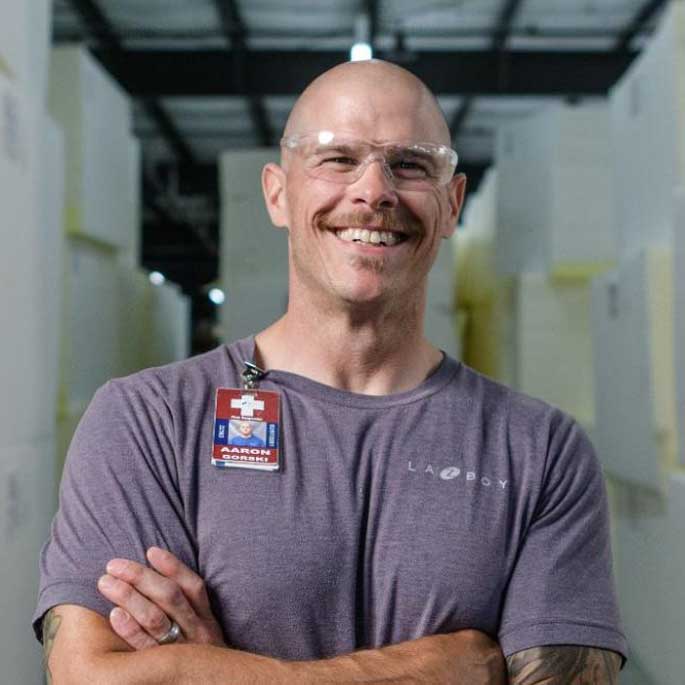 Aaron Gorski
"We recently had the opportunity to meet and speak with La-Z-Boy CEO, Melinda Whittington. A few weeks later we saw results from those conversations. Not many people in a company this size get the opportunity to meet face to face with the CEO and have their feedback heard and impact change."
Hear From Our People
People are at the center of everything we do. Hear about what brought them to us and what keeps them feeling comfortable.