Our Employee Resource Groups create an environment of collaboration, motivation, safety and comfort. Currently, La-Z-Boy has a PRIDE, Working Parent and Caregiver, and Multicultural ERG. All employees are welcome to join a community to ask questions, to feel valued, and to be supported by like minded individuals.
I talked with my fellow leads to find out what they would want to tell potential candidates about the work we do.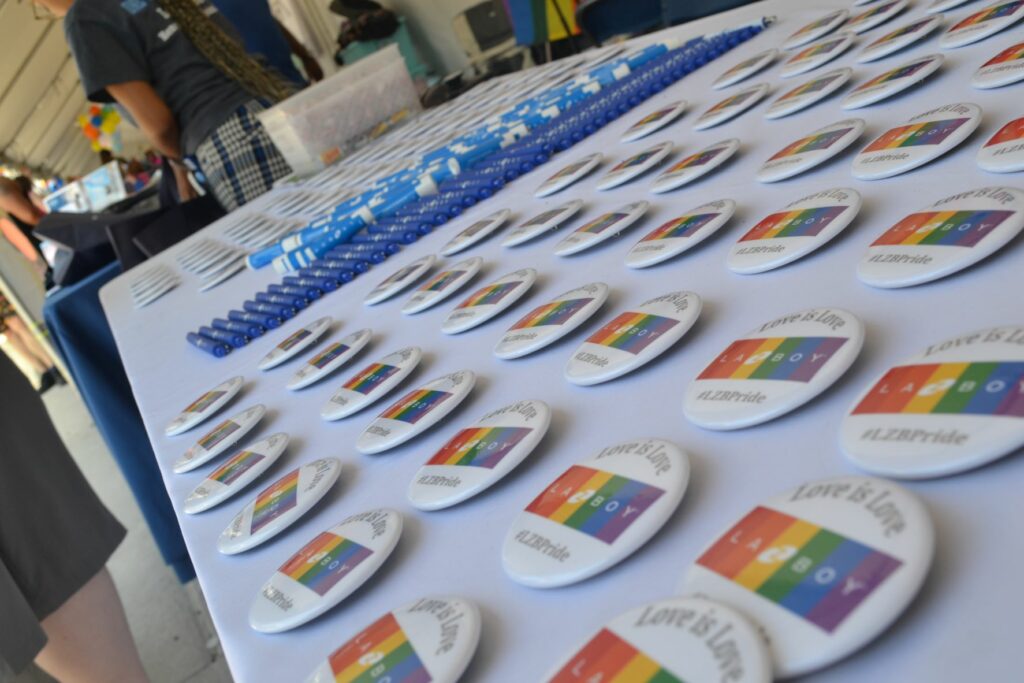 "Working for La-Z-Boy is unique because it allows me to think outside of the box and have a creative mindset to create positive experiences…Everyone has a Voice at La-Z-Boy to make a positive difference in lives, our careers, and the community."

Alessio Cerrone, PRIDE ERG Lead
"These groups are amazing resources to build a more diverse and inclusive workplace. We are improving the culture, supporting one another, and making an impact in our communities".

Allen Mitchell, Working Parent and Caregiver ERG Lead
"We learn about cultural identities. It is about education, appreciation and understanding other backgrounds. The groups are also about meeting with other employees and having healthy dialogues and sometimes listening to difficult conversations. It is working through hurdles, hearing how others have worked through a situation, but most of all, the groups can be therapeutic and fun."

Rochelle Nevills-Pitts, Multicultural ERG Lead
Our ERGs have accomplished so much, from fundraising efforts, volunteering, to changes in procedures and policies within the company.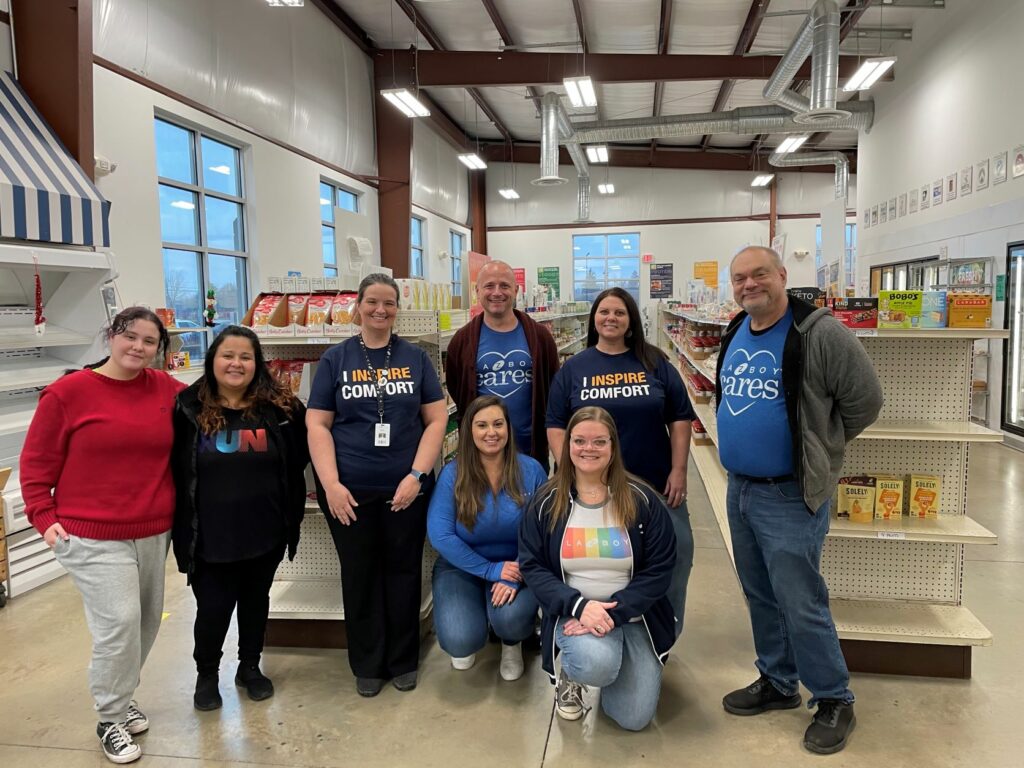 "We have more work to do but that's the awesome thing…all the momentum and ideas from the group continue to move us forward. I've watched the ERGs grow from an idea, to membership, having leadership and making a difference. I can't wait to see what we will accomplish."

Aimee Wassel-Shinosky, Working Parent and Caregiver ERG Lead
"I'm very proud of the groups commitment to reaching out to others in the group and having difficult discussions to engage in topics we all care about. Whether that be our own mental health, the safety of our loved ones, or everyday struggles."

Lauren Kilpatrick, Working Parent & Caregiver ERG Lead
"I am most proud that La-Z-Boy values employees of different diversity. We can show that you can be yourself without any repercussions."

Jerry Kovach, PRIDE ERG Lead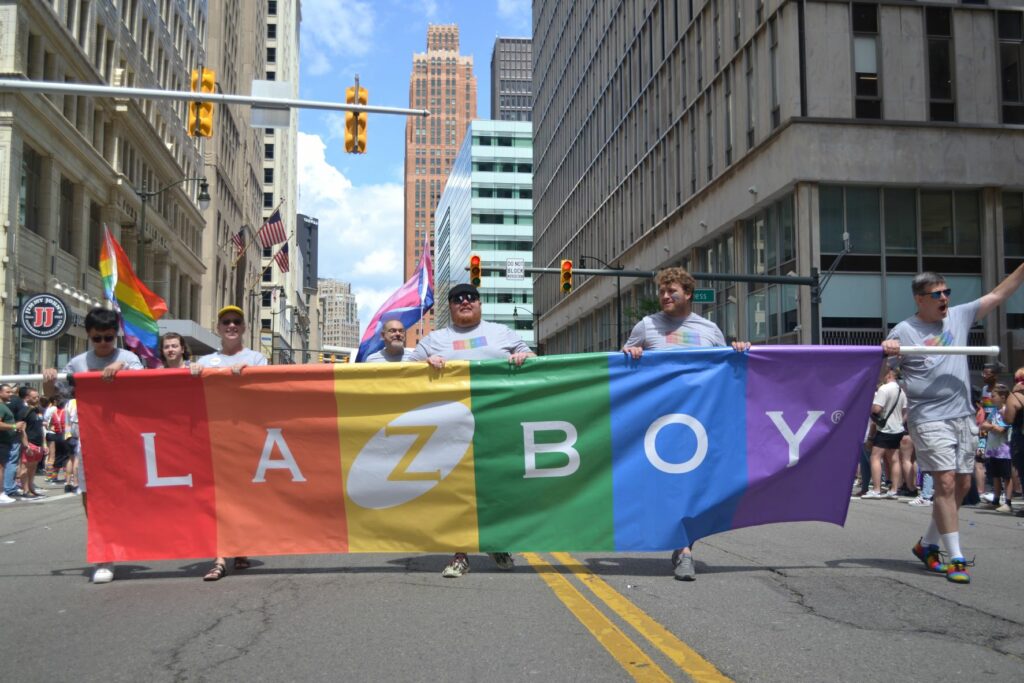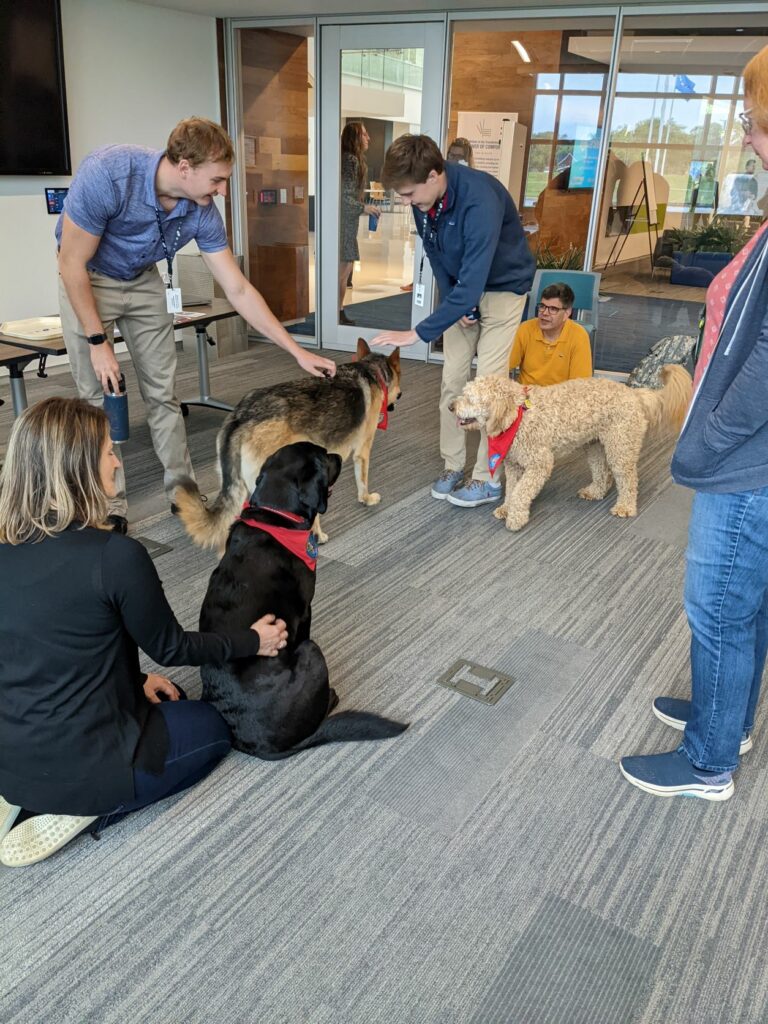 As a leader in both the PRIDE and the Working Parent and Caregiver ERG's, I see first hand the collaboration between different groups of people, and that's what we strive for; bringing different communities together to work towards a similar goal. I have watched our members grow into more confident, motivated, and engaged members of our overall La-Z-Boy culture.
"The ERGs are growing daily, and we have just begun to scratch the surface on the possibility of what we can do here at LZB. The goal is to be as connected as we can be as an organization overall and the ERGs are a step in that direction".

Rahdric Dix, Multicultural ERG Lead
We offer safety, and support in times of need and have cultivated an environment that appreciates and encourages individuality.
We are here to answer the hard questions, to redirect the negative behavior, and to be the bridge between what was once considered unprofessional and the new corporate America.
Sincerely,
Bridget Burpo